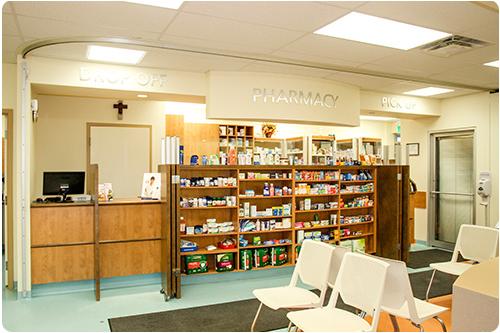 The friendly staff at Corydon Village Pharmacy would like to welcome you to our online location. We are a locally owned and operated neighbourhood pharmacy located in River Heights, Winnipeg. With over twenty years serving as a Licensed Pharmacist in different Winnipeg neighbourhoods, Pharmacist Shafica Takla, offers an overall patient – focused approach.
We strive to meet your pharmacy needs with outstanding service, by combining professional expertise with quality products and focussing on your total health.
Need to get a refill or transfer a prescription fill out the form on our online refill page.
Pharmacy Services
Drug Utilization review and Consultation
One on One MedCheck counselling sessions

Keeping your medication record up-to-date with your physician (if you have just been released from the hospital with new medications or you are seeing specialists who are prescribing you medications)
Strategies to help you deal with the side-effects of medication

Seniors Discount
Free Quarterly Medication Review
FREE City wide Delivery
Prescriptions compounding refill and Transfers
Compliance Packaging
Medication Information Sheets
Vitamins and supplements
Medical devices supply and training;

Aerochambers
Peak-Flow Meters
Blood Pressure Meters
Blood Glucose Meters
Diabetes supplies; Insulin Pens, Insulin Pump supplies
Know your Medications!
It is crucial for a patient to know about what medications they are taking and understand the mechanics behind them. Corydon Village pharmacy is committed in provided patients with all the information needed by offering educational sessions. Each session will:
Provide an overview of the condition and why you need to take medication for it
Describe the families of medications and how they work
Provide tips on how to take your medications and manage side effects
Provide any training on medical devices that are required
We also offer a wide number of educational clinics:
FOOT CARE

DIABETES/BLOOD GLUCOSE

BLOOD PRESSURE

DRY MOUTH

SMOKING CESSATION

IMMUNIZATIONS/VACCINATIONS

CHOLESTEROL

OSTEOPOROSIS (BONE-DENSITY)

SUN PROTECTION

CHOLESTEROL CONTROL
Space is limited in these groups so registration is required. Patients interested in attending one of these sessions can contact our Pharmacy to register.